"Maybe this is the year I finally purchase a house!" you said as the clock struck 12 and the year became 2019. Or perhaps you've been slowly preparing to purchase a home for years now and are just unsure if you can make such a commitment. Whatever it is that is holding you back from achieving your goals, let it go. Did you know that over 60% of homebuyers only paid 6% or less of their home price as a downpayment? This can be your year to make your dreams a reality!
Going through this preparation process is crucial for making sure you have the best possible chance at getting the property you dream of once you begin your home buying search.
So, how best can you prepare your mindset and financials to purchase a home this year?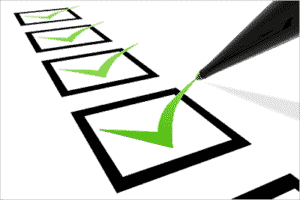 Determine your budget. How much home can you afford?

Typically, purchasing a home and living in it for about five years is when it becomes worth it to purchase a home rather than renting.

There are a lot of different numbers out there, but on average your mortgage should be about 30% your annual income rate. You do not want to become "house poor"- living in a beautiful house but barely making ends meet.

Prepare your finances. What will you need to prove you can afford it?

Start saving (if you haven't already) for the down payment. The minimum amount you'll need for a down payment is 3.5% of the house price, though a 20% down payment is often favored. It truly depends on what you can do and what your lender will allow. Also keep in mind the certain fees and interest rates associated with down payments! This ties into #3 too.

Compile most, if not all, necessary documents you will need for your lender. Do you make what you say you make? What is your credit score? Where are the documents to prove why we should loan you money? Etc.

Shop for a mortgage

before

shopping for a house. Are you pre-approved?

Not all mortgage lenders are created equal. This is why you should shop around for different quotes and rates from various mortgage lenders first before committing. You can (read: should) get pre-qualified

before

shopping for homes because this gives you leverage over lesser-prepared applicants when putting an offer in on a home.

 

Find a Realtor to help you through the process. Do their values align with yours?

Finding someone to help walk through the crazy process of buying (or selling) a home can make the whole experience fun and well, a lot less crazy too. Find someone you trust and who understands what you're looking for.

If you want to talk with a highly-rated, nationally ranked Realtor in the Bay Area, call Rica Ruiz for a no-obligation consultation. If you're looking to purchase a home outside of the Peninsula, she would be happy to offer you a referral and see what else we can do to help you achieve your goals!