Dear Friends,
For years I dreaded the month of November – it was the month of my "big tragedy" and, for many, many years I, literally, feared it. November, for me, represented tremendous loss and the time change only added to the already dreadful fear. For years I was afraid to get home after dark especially when I lived alone. It's an awful feeling to live in fear – to come home filled with anxiety turning on every light in my apartment and opening every door before I could "relax." Can you imagine that this went on year after year after year? I remember the feeling of impending stress and anxiety mounting as the month of November approached. I could never move past the month fast enough – that is how much I hated it! 
Fast forward 13 years later my son, Samuel James, who's due date was December 2nd arrived more than 2 weeks early on November 14th! Never before has scripture resonated with me more than the realization that God perfectly planned my son's birth in the very month I had always feared. "The Spirit of the Sovereign Lord is on me … because He has sent me to bind up the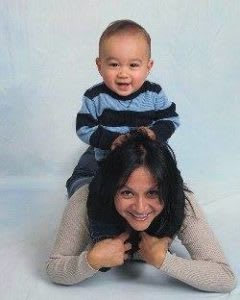 Now, today, the month of November represents new beginnings, new life, and it is the month that God blessed me with my first and only child – the absolute love of my life! He has truly given me beauty for ashes! As I continue to reflect on the month of November, I am also reminded that, professionally, this month has historically been my best month for selling houses. The month when most Realtors start to see a downturn in their business, for me, it has been the month I close the most escrows! God graciously replaced my intense fear of November with hope, joy, life and prosperity!
Have you ever reflected on your own life to see patterns that you may have not otherwise been aware of? I challenge you to take the time to look back on your life and find patterns that deserve to be acknowledged and I'm sure you, too, will be surprised and encouraged to see God's goodness in your own life!
Here's to the month of November! May it bring you more awareness, more hope, more prosperity and more joy!
Love your friend,
Rica