Dear Friends,
I am in the midst of helping a client transition from his home into an assisted living community. As a Seniors Real Estate Specialist, I have helped a number of my clients in similar circumstances. In fact, when someone is in the process of selling or buying a home, often times they are going through some kind of transition- marriage, having a baby, divorce, death of a spouse, becoming empty nesters, downsizing- the list goes on and on. Transition is a natural part of life.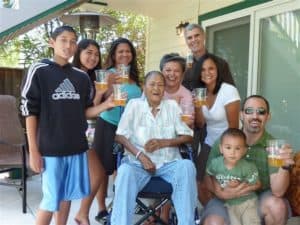 As I reflect on transitions, I am reminded that we all have stories and experiences that uniquely share who we are and what we become passionate about. Like you, I was faced with many transitions in my own life. Some where planned, others I had no control of, and for me, those were the ones that had a lasting impact on my life- the ones I had no control over. When I was in 3rd grade, my parents divorced. It was a very difficult transition from being a family of 4 to being raised by a single mom. This was something I had no control over. Then, upon graduation from high school, I left home to "conquer the world." That was somewhat planned, yet at the time, I would argue that I was forced to leave. A tragedy in my life happened before my college graduation changed the course of what I had planned for my future and that was an unexpected transition that left me feeling lost for many years as I tried to figure out my place in the world.
I eventually got married later in life. That was a happily planned transition yet a difficult one as I was so accustomed to living on my own and supporting myself. A few short years later my Lola's (grandma) health began declining and I visited her as often as I could. She became quiet and distant as much of her independence began to be taken away from her. She wasn't able to drive, soon after she had difficulty cooking and caring for herself and we eventually had to place her in a care home where she became even more despondent. My heart broke to see her decline and withdraw. That is what impassioned me to start volunteering with seniors. Since then I have been a hospice volunteer and have volunteered at 2 different convalescent and assisted living communities.
I believe the pain, suffering, and joys of life we experience are meant to be shared. I think that's why I love seniors so much. They are always eager to share their life experiences and I enjoy learning from each and every one of them!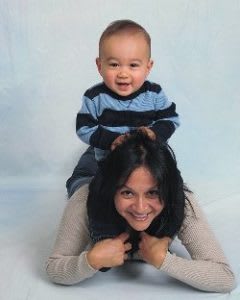 Then I became a Mom. Oh, what a transition that was. I went from working full-time to being a stay-at-home Mom. That was an emotional transition I was not
Looking back now at the fabric of my life it is no wonder that all of those experiences have brought me to where I am today! The transitions that were not planned & I had no control over were the ones I felt most alone and afraid. Those are the transitions in which I wished I had someone by my side to help me get through it. Wherever you are in your journey of life, you don't have to walk it alone. I am passionate about helping others and being a resource that you and your family can rely on. I, like many of you, have walked through lonely paths and uncertain transitions in my lifetime and it is my heart's desire that anyone who chooses to partner with me will have the peace of mind and confidence in knowing that I will be right by your side to help you through whatever changes you find yourself in. In fact, it would be my honor and privilege! I know your life experiences have much to teach me. I look forward to learning from all of you!
Gratefully yours,
Rica Ruiz