Dear Friends,
Recently, I was asked to share my favorite book. I have many favorites, yet my most favorite fable is The Tale of Three Trees. If you've never read it, I highly recommend it!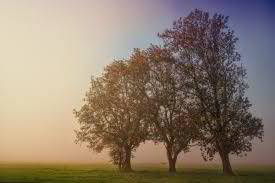 Essentially, it's a story about 3 threes who have dreams about what they each want to be when they grow up. Yet, each one of their lives didn't turn out how they envisioned them. I cry literally every time I read it.
I cry because I had a dream that never came to fruition. I cry because I allowed a tragedy at a young age strip away my dream. I cry because I allowed the same tragedy to make me fearful of dreaming. I cry because I've forgotten how to dream. And, even though I've been afraid to dream, I long to see a dream, any dream of mine come true. The irony is, how can I see a dream come to fruition if I've been too afraid to dream?
Well, for the past few years my husband has asked me the same question over and over again: "What do you want your life to look like, Rica?" I can't even begin to describe to you the level of anxiety that question conjures up within me. That question paralyzes me. It actually numbs me into inaction. This is when I had the realization that I have a fear around planning for my future- I'm scared to dream! I've been afraid because I've done that before. In college, I had my entire life planned out and after the tragedy, none of what I planned seemed important. Since then I simply stopped dreaming.
I love the Tale of Three Trees because, like mine, their lives didn't turn out quite how they wanted, yet, their lives turned out to be much more than they expected. Raised in a family of 3, I always wanted to belong to a big family. I married into a family with over 200 members (immediate and extended family included). It's not how I thought it would look yet it was more than I expected!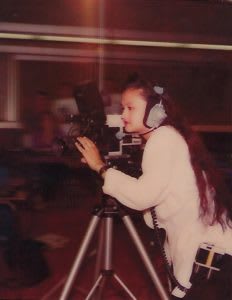 Growing up, we moved a lot. And, watching my parents go through a divorce was scary. I didn't have "childhood friends" and nothing was stable in my life. Because of that, I always wanted to raise my son in a safe, stable environment where he grew up in once place, with one set of parents, and had a chance to build childhood friendships. In fact, I wanted a home with a backyard that had a treehouse. Well, my son never got a backyard with a treehouse. He was, however, raised in the same home with both parents and attended the same school throughout his entire elementary school years in a community where there is little to no crime. It's not what I thought it would look like yet it's more than I expected!
I went to college to become a broadcast journalist. I thought that I would deliver news to all the world then become a professor to give back & teach aspiring journalists what I've learned. Instead, God gave me a platform in real estate, no less, to share my experiences with a select group of people (you!) to hopefully encourage and help along life's journey. The feedback I've received from many of you have been awe-inspiring and humbling. It wasn't anything I wanted yet it was more than I expected!
I've longed to have community & genuine relationships with those around me in this incredibly busy place we live. I continue to make efforts to do so through church, specific hobbies that have interested me, and yet again, and unexpectedly, it has been through my business, with all of you, that I have begun to build authentic community. It wasn't what I thought my life would look like yet it's more than I expected!
Life is busy. Especially, it seems, around here. Let's not let life get us so busy that we forget to pause and appreciate all that we've been blessed with. And, if our lives haven't turned out quite how we planned or imagined, perhaps the pause will reveal something better… more than we expected! And, if not, perhaps now is the time to change the direction of the remainder of our lives. Wherever you are, I'd love to hear about it and, if I can lend support in any way, please let me know.
I believe in you and in the beauty of your dreams!
Your optimistic advocate & friend,
Rica