Dear Friends,
I want to thank those who have supported our efforts to collect gift cards for the children and families at Fair Oaks Elementary. Many of you have encouraged us and offered tangible help. From the bottom of my heart, thank you!
Although I've volunteered at Fair Oaks for the past 4 years, that is not the only reason I feel passionate about this community. I actually relate all too well with the way they're feeling and the way they've been mistreated. I grew up without a Dad and my Mom was rarely around because she was busy trying to make ends meet supporting two young children on her own. Many, many times during my childhood I, too, felt forgotten and abandoned.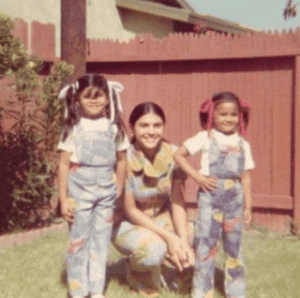 My heart breaks for the children and families at Fair Oaks Elementary and it is my hope to bless them the way, I suppose, I wish someone would have blessed my little, struggling family when I was a child.
If you've ever felt forgotten, dismissed, rejected or abandoned or felt compassion for those who have, this is your chance to give back and bring hope and love to someone's life!
When we started this effort it was our goal to bless all 220 families with one $25 gift card each to stores like Safeway, Walgreens, Target or Old Navy that will help meet their basic needs. After some loving feedback & consideration we decided to double our efforts and increase our goal in order to bless each family with 2 gift cards each.
We have a ways to go, yet, I believe if we all link arms and join efforts, we can do this! We can bless this beautiful community that is feeling abandoned. Perhaps this small gesture will allow a struggling single mom to take a day off to spend with her children. Perhaps our efforts will renew the hope of a community and provide the encouragement needed to persevere.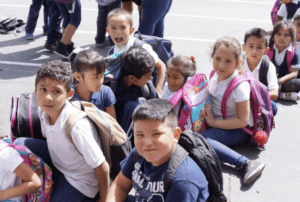 We plan to take donations until the end of May in order to meet our goal to bless each family before the school year ends.
For those of you who are on the fence about donating or who simply haven't had time to get to it, we have created a GoFundMe page to make it as easy as possible to participate. After all, service is the pathway to significance and what truly matters is not the duration of our life, but the donation of it.
Today, we have an incredible opportunity to do good together for the betterment of our friends & neighbors right here, right now. Please join me!
Gratefully yours,
Rica