Dear Friends,
As we embark on the New Year ahead it has been my family's tradition to review the past year. Below are some highlights from each of us.
For my son Samuel, his Top highlights of the year were:
Winning a baseball game with a walk-off.
Learning to play the acoustic guitar.
Getting an electric guitar.
Going to Hawaii.
Learning "Ten Years Gone" solo on his guitar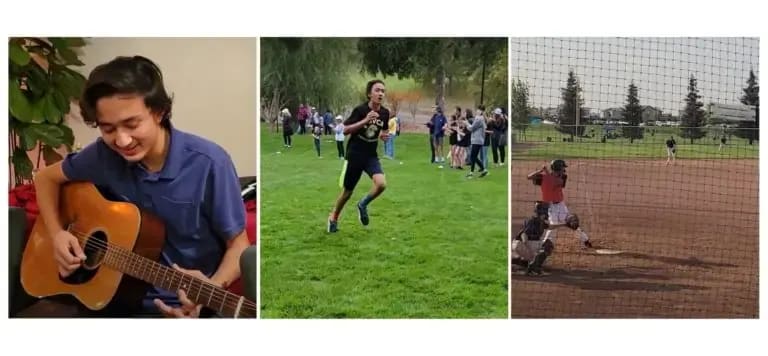 For my husband, Rob
Going on vacation to Maui.
Connecting more with his men's group
Getting back into golf after a 15-year hiatus (and getting Rica out there occasionally)
Reconnecting & hanging out more with old friends (mostly on the golf course).
Santa Cruz and hikes with the extended family
Snowboarding
Giants games
Wine tasting in Healdsburg
Surprising Rica for her birthday with a spa and wine tasting day with friends
Watching Samuel learn the guitar
The tradition of watching the last sunset at Sam's Chowder House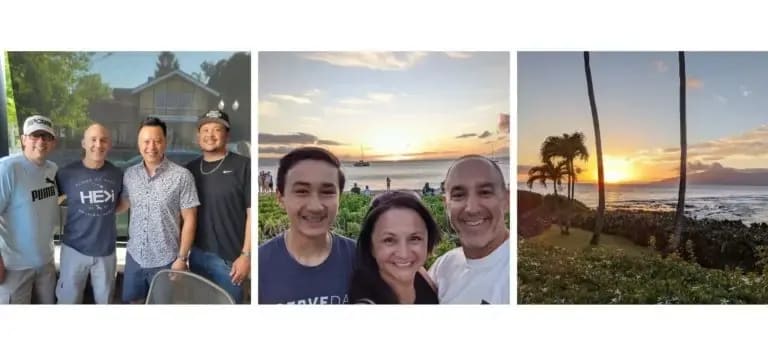 And, for me, my highlights were:
Eating our way through Maui (just being able to go on vacation).
A surprise spa day from my husband with my closest friends!
Being selected to be a part of a mentorship program called Preacher Chicks.
Hanging out with friends in person.
Surprising Rob with a birthday dinner reunion with his old friends.
Watching Samuel play baseball, run cross country, play basketball & learn the guitar.
Exceeding our business goals.
Family New Year's Eve tradition of watching the final sunset of the year at Sam's Chowder House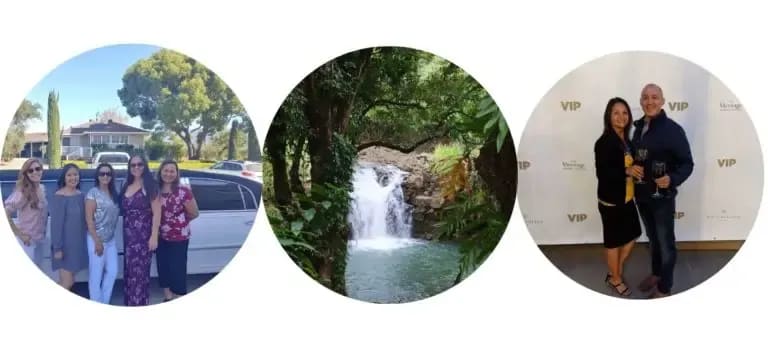 Although we've shared the best things that stood out in 2021 I would be remiss if I didn't add how difficult this past year was for me emotionally and mentally. It was, actually, one of the most difficult years I've lived through. It was filled with tons of disappointment and discouragement that often left me feeling anxious and overwhelmed. Truly, it was by the grace of God that we had such a banner year in our business because as much effort as we put into finding help, we kept getting knocked down. No time in my life have I ever experienced SO many people unable to make decisions, flat out lie to us, ghost us after we've made offers to hire them and being disheartened by the unreliable character of people in general. It's been an exhausting year. Some of that professional disappointment transcended, unfortunately, to some personal relationships as well and it has taken its toll.
That being said, I'm reminded that the BEST views come after the hardest climb. 2021 tested me in ways I didn't expect … but, God! The good Lord saw us through and although I didn't achieve some of my goals (interestingly, the goals I didn't achieve all relate to self-care and fun/fulfillment), I am encouraged that we can start anew, whether it's at the beginning of the year or somewhere down the line.
Whatever goals we didn't achieve last year, we can regroup now, a week from now, a month from now, 6 months from now and we can "start a diet in the middle of a bag of potato chips!" If you can see it, you can certainly achieve it! Be kind to yourself. It doesn't matter how slow you move forward as long as you do not stop! Remember, "You can't go back and change the beginning, but you can start where you are and change the ending." C.S. Lewis
Watch out, 2022! Here we come!
~Rica